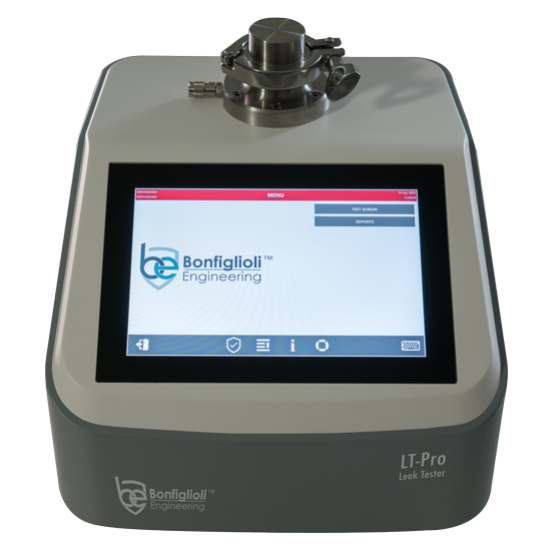 Product Description
The Bonfiglioli Engineering LT-Pro Leak Tester represents a new era in advanced package-testing design for multiple package types in leading pharmaceutical and laboratory applications. Through a holistic approach to package inspection, our newest innovation provides you with everything necessary for your most demanding applications. By combining our latest technology advancements in leak testing with flexible testing solutions for a variety of container types, you are now able to achieve your goals faster, more reliably, and with less effort.

Able to perform the same package inspection tests as larger in-line machines – with a higher degree of accuracy – the LT-Pro Leak Tester is built upon Bonfiglioli Engineering expertise and incorporates innovations such as interchangeable tooling, a large memory capacity, and a flexible membrane all within a small footprint. Available with either 5μm or 1μm accuracy, choose the system that suits your application needs.

With unparalleled flexibility, you can now test a wide variety of containers from ampoules, vials, and cartridges to syringes, sachets, and capsules without sacrificing capability or quality. Multiple test methods, including vacuum decay and pressure decay, and a wide-range of tooling options means you are always ready regardless of the application.

Designed as a compact benchtop unit that is easy-to-clean, easy-to-move, and easy-to-operate. The LT-Pro Leak Tester delivers the performance, reliability, ease-of-operation, and value required to
support a range of testing needs from basic food & beverage containers to leading-edge pharmaceutical applications, you're ready for whatever comes next.