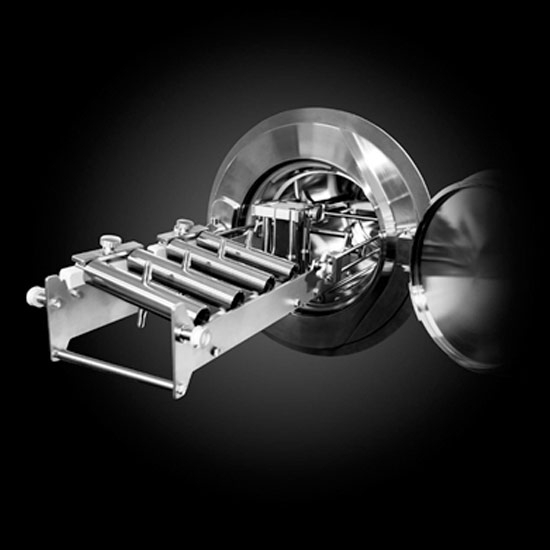 Product Description
Castus provides infinite solutions for safe loading or unloading of sensitive components. Designed to protect your components by storing them firmly with minimal contact surfaces. Gamma equipment from castus - easy to clean and completely autoclavable

Rails built into the beta container make it possible to load and unload the container easily and safely. The rack installed on the rails can thus simply be transferred to the existing rails in order to transport the components to the isolator. The alternative drawer system enables the rack to be pulled out of the container to a certain point - similar to a common drawer system.

On the other hand, one-time introduction of components the castus Single Use System (CSU) is intended for single use and is used to feed in pre-sterilized components or to discharge contaminated waste.