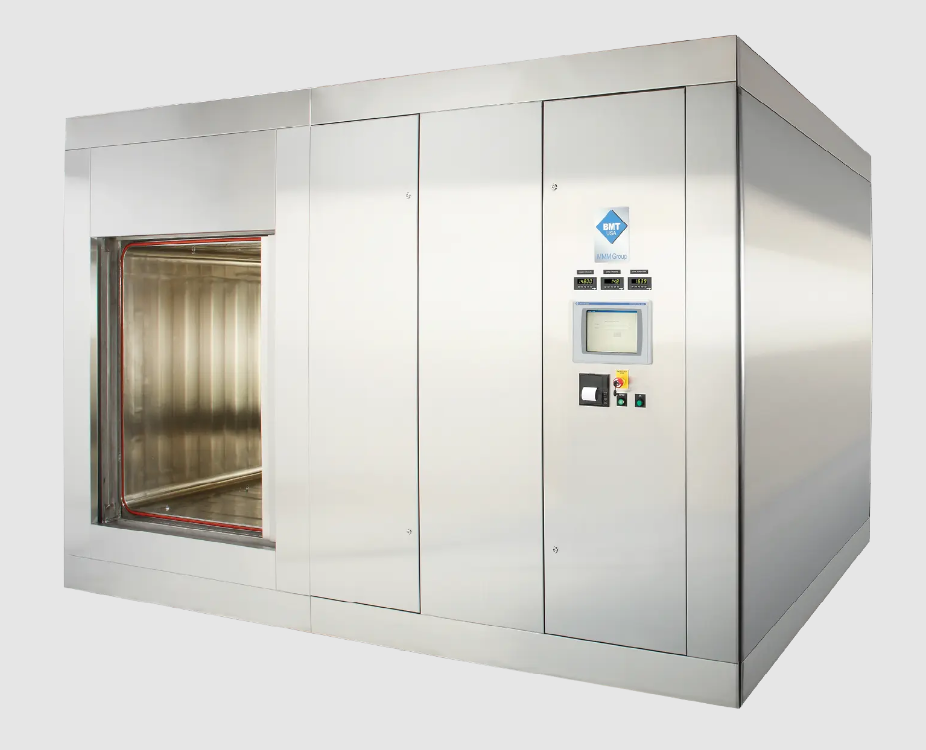 Product Description
Aquapro Water Cascade sterilizers provide fast, safe and effective terminal sterilization of liquids in sealed or heat sensitive containers. High capacity water circulation pumps and large diameter piping ensures high water flow rates and faster heating and cooling of the load.

The recirculating water is heated and cooled by external heat exchangers. The heat exchanger is heated by plant steam and cooled by softened water and has no direct contact with the recirculating water.

Therefore, pure steam is not required in this process. The recirculating water is directed to a perforated tray which evenly distributes the cascading water over the product. Due to the high flow rate of the recirculating water, very even heat distribution is realized.