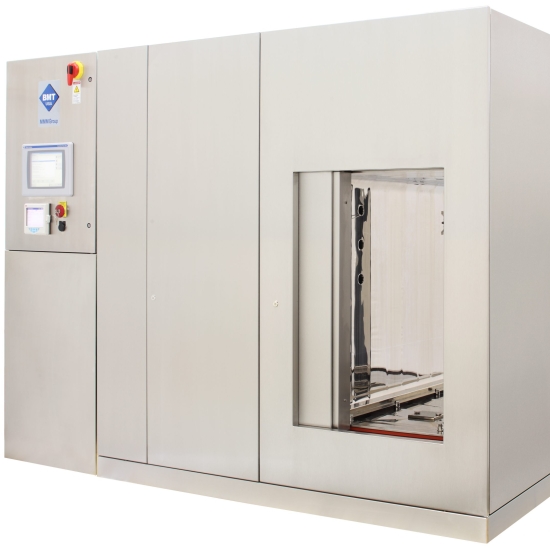 Product Description
Steripro steam sterilizers are designed for production in pharmaceutical and biotech facilities where repeatability is critical. By utilizing high-grade vacuum pumps, high quality instrumentation, and PLC control systems, Steripro sterilizers consistently deliver repeatable cycles with temperature distribution within the chamber better than +/- 0.5°C. Steripro sterilizers can be customized to meet almost any size and capacity requirements, and can be equipped with a combination of programmable cycles utilizing vacuum or gravity air removal to effectively sterilize a wide range of materials and equipment.

Steripro sterilizers can be programmed with any combination of the sterilization cycles described below with configurable parameters for each cycle phase. The programmed cycle recipe is stored in the sterilizer's control system memory and is recalled and started with the touch of a button on the operator interface. All recipes are also protected from unauthorized changes via a multi-level authentication system.

Steripro Steam Sterilizers are offered in a range of chamber sizes and volumes. The table below contains some of our standard models; however, we can design and build a customized solution to match your exact chamber capacity, exterior dimension, and mounting requirements.