Now Available! 2CLEAN Washing System
2 cleaning systems in one unit? Sounds 2 good to be true? Brace yourselves – it now exists in the 2CLEAN!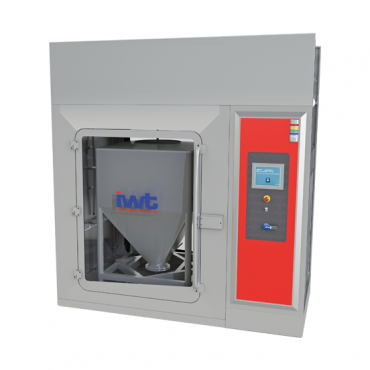 IWT's new 2CLEAN product is a cGMP IBC (intermediate bulk container) & Contact Part Washer.
The 2CLEAN cGMP cleaning system is IWT's newest addition to their product portfolio, specially designed for complete and advanced cleaning of IBCs (intermediate bulk containers) and intricate change and contact parts.
Fully cGMP design featuring variable hydrodynamic control, high washing pressure and water flow tuned to accommodate every load need
Optimized batch washing
Telescopic GMP hydrokinetic head to reach any internal bin surfaces
Bottom valve coverage via dedicated in-floor spray ball
Automatic Quick-Lock Connection
Full in-house designing and manufacturing of customized racks to meet your needs
For more information or to download the 2CLEAN brochure, click on the button below!